Dandelion Multi-Page Funeral Booklet Program
Starting from:
Dandelions Multi-Page Funeral Booklet Program, Celebration of Life Program, Memorial Booklet, Multipage Folder, Order of Service was created for Melissa's mom. She kept it beautifully simple, clean, pretty, and a little wistful for things left undone. The end of her mom's life was strongly marked by the beginning of her son's. Thus, the wind blowing the dandelion seeds to start the next generation. The collection means a lot to us. Melissa put her heart and tears into designing it. We are proud and honored by the response already and I hope it brings nothing but peace for my clients.
Photo Specifications
For best printing results, photo should be at least 300 dpi or higher for enlarging. See photo guidelines for details.
Please do NOT crop photos. We will do that for you.
Additional fee may apply for more photos.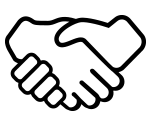 Graphic Designers Not Computers
All the stationery is made to order by a graphic designer, NOT a computer. This allows for customizations and opportunities that templates cannot give.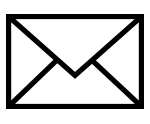 See it Before You Buy?
Please initiate a chat or email Cherished Prints at orders@cherished-prints.com with your preferred design, content details, photos, and any additional special requests or notes. You should receive a draft for you to review within about 24 hours.
How it Works
The order details are collected and sent to our graphic designer for layout. Within 24 hours, you will receive a draft to review unless you selected RUSH. Two rounds of revisions are included. After the art is approved, we'll either email the final Print-Ready PDF or send the art to production. All print orders are shipped with a tracking number.