8 oz Concrete Candle – Gold Triangles
Starting from:
Oakmoss and Amber – It has universal appeal with rich woody and musk base notes – yet has an enchanting fusion of herbs and amber that give it a feminine touch too.
Handmade in Charleston, South Carolina by MacBailey Candle Co.
Photo Specifications
For best printing results, photo should be at least 300 dpi or higher for enlarging. See photo guidelines for details.
Please do NOT crop photos. We will do that for you.
Additional fee may apply for more photos.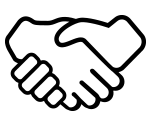 Graphic Designers Not Computers
All the stationery is made to order by a graphic designer, NOT a computer. This allows for customizations and opportunities that templates cannot give.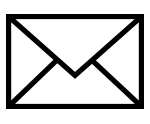 See it Before You Buy?
Please initiate a chat or email Cherished Prints at orders@cherished-prints.com with your preferred design, content details, photos, and any additional special requests or notes. You should receive a draft for you to review within about 24 hours.
How it Works
The order details are collected and sent to our graphic designer for layout. Within 24 hours, you will receive a draft to review unless you selected RUSH. Two rounds of revisions are included. After the art is approved, we'll either email the final Print-Ready PDF or send the art to production. All print orders are shipped with a tracking number.
Only 1 left in stock (can be backordered)