Cherished Prints Affiliate Program
As a Cherished Prints affiliate, you can offer visitors to your website, church, and business access to unique art, celebration of life stationery, and more, designed and personalized by a professional graphic designer.
10% Commissions
Join the Cherished Prints Affiliate Program to earn money for helping to spread the word about Cherished Prints products! The program offers a 10% commission on every purchase from all customers referred to Cherished Prints (cherished-prints.com). To apply to join the program fill out the form below.
Earn More.
We'll take care of your client's stationery needs, leaving you time to focus on your services while generating 10% profit on every sale. We've partnered with trusted AffiliateWP to track and pay your commissions quickly and securely.
Customer Support.
Have questions? Need ideas? Cherished Prints is available 7 days a week.
Real-Time Reporting
Track affiliate-referred visits, referrals, and earnings in real time, without delay.
Your Customers are in Good Hands.
We pride ourselves on customer service. We dedication and love in every detail.
Monthly Payouts.
You'll earn money every single time a customer you've referred makes a purchase, whether it's 1 week, 1 month, or 10 months from now. 

Join the Cherished Prints Partner Newsletter
You will receive the latest news, tips, and product announcements.
[contact-form-7 404 "Not Found"]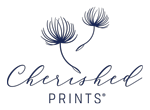 Start spreading the word today!.